PortaCount Fit Tester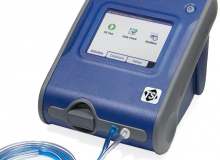 This quiz is not designed to stump you; it is just meant to ensure the NCDHD fit testing equipment is being properly used. Maybe you have not used the equipment in a while or you are completely new to using a PortaCount Fit Tester, regardless, the two videos that Heidi sent you for training are a great resource to learn more about fit testing and this machine.
It is NCDHD's hope that these two videos will provide you confidence to conduct fit tests in your facility. If you have not received these, contact NCDHD.
Created by: Heidi Hostert of NCDHD Webpage
(your link here more info)