I will tell you your HP blood status by your score :-O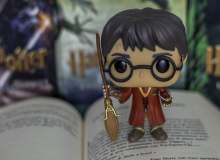 Hey guys! So we are back with some more Harry Potter quizzes since they are in such high demand. And today, I will be telling you your Harry Potter blood status based on your knowledge of the Wizarding World, and there are results from fully Pureblood to complete Muggle.
Turtle: So as you can see, there are ten questions and at the final question there are some extra bonus points. And if you checked out my most recent quiz, "Are you more of a Grryfindor or a Hufflepuff?'', you'll know I am into Harry Potter stuff right now for sure. So I suggest you read the books and watch the movies because we are just about to get started. Uh, Anemone, can you turn down the Harry Potter music? I'm in the middle of the quiz. Anemone; What? But it would be great background music and it's Hedwig's theme. So don't try to shut me up. Turtle: Oh brother...