How well do you know ItsFunneh and the krew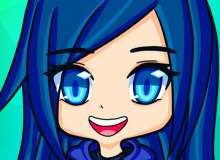 Do you know who ItsFunneh is? Do you watch her videos? If so take this quiz to see if you know them as well as I do. I have a good feeling that you do.
Funneh is, well, funny and if you think you can ace this quiz just go ahead and try it. If you don't enjoy this quiz then GoToQuiz.com has many more great quizzes to take.