How much of a "Dude" are you?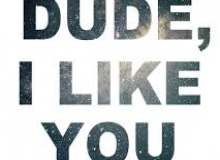 How much of a dude are you? Do you want to find out how truly epic you are? Most people sit there dreaming of doing something with their lives, but have you already got yours planned out?
I made this quiz to help those like myself fit in to a crowd of what most would call "Punks" or "Hippies". The world of today is a messed up place and I just wanted to help most people feel whole.
Created by: ShadowClawVIP