How much do you know me Quiz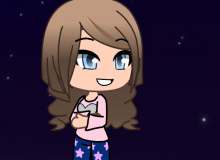 Hello everyone! I want you to take this quiz to see how much you know me. Hopefully you get a good score. IF YOU DONT ILL SEND BALDI AFTER YOU. JK! Lol. Good luck!
Oh! And by the way, this quiz was made in about 2019. It's like, New Year's Eve or the day before New Year's Eve. So... I don't know what to write. Um bye.
Created by: Cara Games