How Much Do You Know About Mapleshade?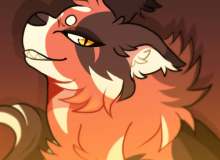 Hello! Today, you will be tested in the arts of Warrior Cats. Specifically, in one of the most popular character's story! I hope you enjoy this and are pleased with your results. this quiz was crafted entirely for fun, so... if you're not doing this for fun...what is the point
It is commonly debated whether Mapleshade is a villian or hero. There are lots of articles about her on Blogclan, including one that I wrote! Debating Mapleshade by Smokeflower. I hope you check it out!