How much do you know about astronomy?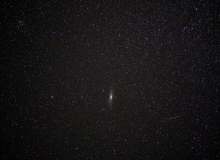 Welcome to my quiz of astronomy! Here you will find out your understanding of some basic astronomy facts. Answer well and you will get a good score plus a grade.
Rules: simply tap the correct answer for the question or the best phrase to complete the sentence. No checking Google or anything. This quiz is to evaluate your learning of astronomy.