How Great Is Your Pokemon Knowledge?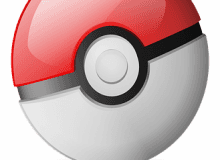 Welcome to the ultimate Pokemon Professor quiz!Do You think you're a true Pokémon Professor?Pass this test and show me!This test is slightly challenging but if you're a Pokemon Professor you should be able to solve it right?There are many Pokemon Professors in the Pokemon World,such as Professor Elm,Professor Birch,Professor Rowan,Professor Juniper,Professor Scyamore,Professor Kukui,Professor Mangolia and the most important of them all,Professor Oak.Can you surpass them?
This quiz might not be suitable for newer Pokemon fans.But it's easy for veteran ones,and decently challenging for good fans.Overall,i think it is a good way to test your Pokemon knowledge.Enjoy and good luck!P.S:This is my first quiz,so please try to be kind.