How confident are you?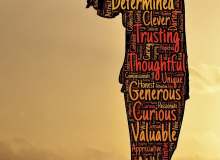 Want to find your confidence levels? You've come to the right place. Remember, confidence comes from within. Never let others dictate your level of confidence. Low confidence levels are not the end of the world. Confidence is something that can be increased. Love yourself and cherish your life.
Results of this quiz are not based off of research or plausible information.This quiz is solely for entertainment purposes. Thank you, please enjoy!!!
Created by: SX