Harry Potter Sorting Quiz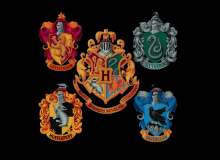 So, obviously, this has been done before. A lot. GoToQuiz is practically flooded with sorting quizzes. I still wanted to make my own, though, to reflect what I think each of the Houses represents. It's just for fun, and I don't doubt that some people will disagree with my interpretation, but I hope you'll give it a shot and read through the result you get thoroughly.
This quiz is also, in my opinion, pretty hard to guess your way through to get one result or the other. Not impossible or anything, but hard enough that you won't subconsciously pick the result you think will get you the House you want. Basically, I hope you enjoy taking the quiz, and let me know what you think!
Created by: Alex H.