Harry Potter knowledge Quiz (Movie Edition)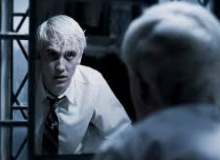 This quiz is testing your knowledge about the Harry Potter movies, I wish you the best of luck to succeed, but we'll see in the end of the test... I hope you will enjoy.
NOTE- THERE ARE SPOILERS (in case you haven't seen all the movies). I hope you will enjoy taking this quiz, it's not that complicated, and I think that everyone has good chances to succeed in it. Make sure to check out all of my other quizzes...