Guess the Genshin Character By Their Deathline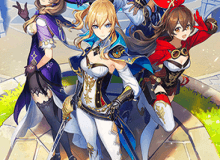 I was bored as heck, and earlier my friend and I had a conversation about the lines Genshin characters say when they die, and I wondered if there was a quiz for that. I was bored, so I made one myself.
With that in mind I do hope you enjoy. Up to you whether you think getting a low or a high score is beneficial. I suppose it depends on how you look at things.
Created by: Starpool