Which Genshin Impact Character are You?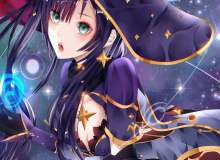 Genshin Impact is a free-to-play action role-playing game. It is filled to the brim with great characters! Are you more like warm and friendly Ganyu, or curious and challenging Mona? There are dozens of fantastic characters, so we chose 10 of some of the most iconic and diverse characters to represent a little bit of everyone.
This quiz used classic personality theories like MBTI and Ennagram to help you find which Genshin Impact character you're most like. If you enjoyed this quiz, we've got great news for you! There is even more! Check out our page for more fantastic personality based content.