Dragon Mistress - Prologue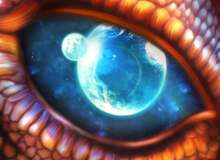 So, this is a new series, and I'm going to make an announcement in a minute. So among my other series, I'll have this one. Um, as you can tell this is the prologue...
So, yet again, a special thanks to ghettobabe4ever, for inspiring me, and all ways being there for me. And also, a thanks to @xd-McMuffin2892, from pixelart, who's nice, and one of my 70 followers on there. He's always liking my art and taking to me. Thank you guys!!!
Created by: Houndlover