Does your crush like you?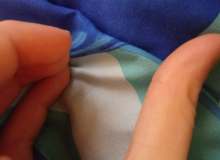 Hello. I am Amberly Sisies and I am a psychologist. I am really intrested in love lives. So I created this always up to date quiz! Hope you like it. Please enjoy this.
Please take this quiz. You are guaranteed to like it. With simply a couple questions. Please take my quiz and leave a comment saying you like it.Ithis.I would love you to comment see you at the end of the quiz bye for now.
Created by: Amberly Sisies