Does my crush like me?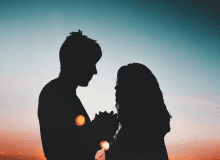 If you are crushing on a boy and are not sure if he likes you, TAKE THIS QUIZ! Answer the questions and see if he shows some signs. Maybe he likes you!
This quiz will help you know if you would go for it with a guy, maybe let it go, if he see's you as a friend, and more possible answers! Remember, be honest or you won't get the true result!
Created by: JJ