Does he like me? 6TH GRADERS ONLY!!!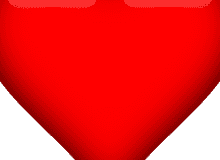 Ever wonder if that "certain someone" likes you? If so, this may be the quiz for you! Notice how I didn't say "GIRLS ONLY" or something like that. That's because I'm LGBTQ and I understand there are gay people.
Be aware that the percentage you got isn't always true. He can still like you. After all, not all these quizzes are accurate. And there is always other people too who will love you for who you are!
Created by: Ericat of Does he like me? 6th graders only.
(your link here more info)