Do You Need Braces or Headgear?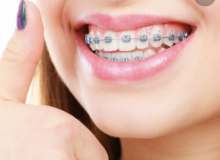 This quiz is to see if you need headgear braces and much more. Hopefully you can learn something from this. And is I was wormy about anything please tell me In the comments.
Sorry if you didn't like this I am not an orthodontist at all. Just thought it would be fun to see what I can create with this. I have had some of this stuff or I know people who do.