Do You Have Depression?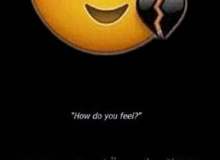 Depression is a mood disorder that causes a persistent feeling of sadness and loss of interest. Also called major depressive disorder or clinical depression, it affects how you feel, think and behave and can lead to a variety of emotional and physical problems.
Im strarting to think I have Depression. Im not concentreing well, its hard to me to do simple things, I dont smile very often, I lost energy and weight, I just eat half of the food in my plate and Im really sad often. Maybe its because of school, some family problems, my Social Anxiety and Selective Mutism. Do you have Depression?
Created by: LiaTheBear