Do You Have Anxiety? (GAD)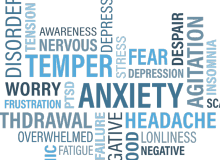 Welcome to my quiz! You probably cam because you are wondering if you have Anxiety. This quiz covers the basic symptoms of Generalized Anxiety Disorder (GAD).
I am in no way, shape, or form a professional. I am just someone who suffers from Anxiety and would love to help someone who isn't sure if they have it! I hope you enjoy my quiz!