Do you have anxiety?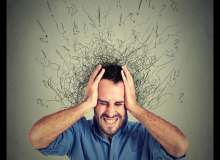 Millions of people around the world suffer from anxiety. It is impossible for them to enjoy them life because they cannot see its positives, only its negatives.
What about YOU? Are YOU a mentally healthy, functioning human being? Or, do you think even those who have done nothing to deserve it will burn in the next five minutes?
Created by: SomeCharacter33