Do You Have A Learning Disability Quiz?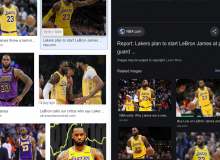 The Quiz Is Really Good Hope You Like It. If You Got 0-17 You Have Little To No Learning Problems. 17-33 Very Little. 33-50 Average Problems. 50-67 Not Most Not Least. 67-83 Kinda Big Problems. 83-100 Very Big Problems.
If You Like I'm Glad. If You Didn't Don't Hate On Me, I Tried. And Check Out All The Other Gotoquiz Quizzes. Hope You Did Well.