Do you and my cat share personality?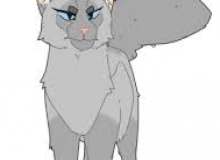 In this quiz, I asked my cat questions, and guessed the answer based on how I know her. If you answer the same answers, you and my cat might share personality!
Why are you still reading? Go take the quiz! Oh, and can you leave a comment about what you think of the quiz! I would honestly love if you did that!!
Created by: Nightfa11