Could You Live In Russia?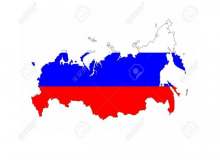 Are you considering a move to Russia? Do you love Russia or Russian culture? No worries! Whatever your situation may be, this quiz will help you to know whether or not you're suited for life in Russia.
There are 16 questions. They all have to do with your knowledge of Russia and how well you would handle Russian culture and customs. I hope you enjoy the quiz! Have fun!
Created by: I. I. Shushkevich