Can you hold your pee?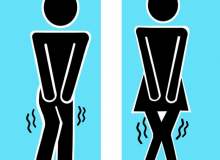 A test to see if you, right now, can hold your pee against a series of difficult challenges. See if you are really man, or woman enough to succeed against all odds.
If you do go to the bathroom, just answer "Peed" to all following questions, ignore all other directions. Obviously you couldn't hold your pee, but if you got far on the poll, your results will reflect that.