Call of Duty Zombies Trivia Quiz (Part 1)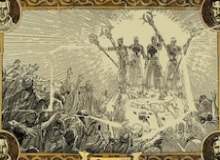 I have a huge passion for this mode. I grew up playing it. Now I'm making quizzes about it to see if others have the same passion as I do, for this mode.
Part 1 should be simple stuff. If you find this quiz easy, then don't worry. Part 2 will be much harder. Stay tuned if you ace this. If you don't get a 100, don't fret. Everyone starts somewhere.