Blueberry Inflation (Water Park)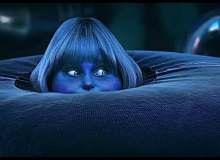 Violet beauregarde was a greedy girl who became a blueberry. In this quiz, you can feel what it was like to become a blueberry and be just like her!!!
This test is all about blueberry inflation and how you feel about it. You are at a water park when this happens and you choose what happens. Hope you have fun!
Created by: Blueberry Master