Are You Pink Or Purple?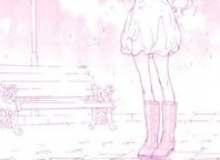 **Updated Version Available** This is a personality test to decide whether you're more like the color pink or the color purple. You will be asked questions about your personality and you will answer honestly.
Please remember that this is just a fun quiz and don't take results too seriously! If you're results are close in percentage, then it could mean you are more of a mix of the two results, rather than just one.
Created by: Jayfeather310