What Color of the Rainbow Are You?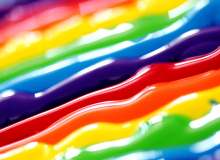 Have you ever wondered what color of the rainbow you were? Well, you've probably already found that out- due to the fact that there's literally so many of these quizzes.
No, I'm not guessing what color p's your favorite, but rather, what color you ARE. The results are all base colors and this is based off of your personality. Please enjoy this quiz!
Created by: ChameleonLeap