Are you Leah, Laurel, Sarah, or Jen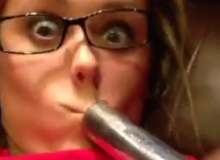 Have you ever wondered which of these four lovely ladies you are? Probably not. But now you can know and satisfy all of life's mysteries! Take this quiz to figure the heck out or I am going to frick you up in fortnite.
AccordingtoallknownlawsofaviationthereisnowayabeeshouldbeabletoflyItswingsaretoosmalltogetitsfatlittlebodyoffthegroundThebeeofcoursefliesanywaybecausebeesdontcarewhathumansthinkisimpossible.