Are you fat? (For boys)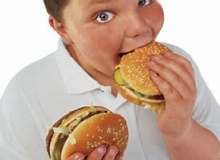 Greetings, this quiz is aimed at teens (13+), it's for boys and girls, the quiz is 15 questions long and is pretty detailed so you won't be feeling like "there isn't an option that suits me", good luck!
Just for a little information about myself, I want to be fat, I love the idea of being able to play with my belly, I am 14 and I think I weigh 130 lbs and I hope to get bigger, it's a dream that I love the idea of, but some mornings I'm just like "oh I ain't fat at all this is stupid" and then later in the day it's "faaaaaaaaat" kinda frustrates me, anyway good luck again!