Are you an introvert or extrovert?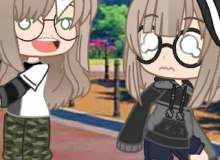 An introversion personality type is often described as shy or independent. Introverted people feel more comfortable focusing on their inner thoughts than what's happening around them. Extroversion can be described as outgoing and socialable. Extroverted people can feel isolated when alone, and find safety in big numbers. An ambivert is someone who exhibits qualities of both of these.
But are you an introvert, ambivert or extrovert? Until now, you could've only taken someone else's quiz. Now, you can take mine! Make sure to check out my other quizzes while you're at it!