Are You A Pandicorn?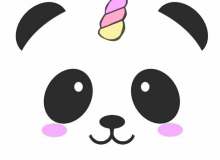 Hillo! This quiz is for you to figure out whether you are a pandicorn! Pandicorns are magical creatures who can grant wishes to children in need and you can also fly!
A short backstory is basically there planet got to close to the sun and melted and they had to evacuate. Pandicorns are typically lazy with a life span of over 450 years. Good luck!
Created by: BearFish