Are you a Girly Girl or tomboy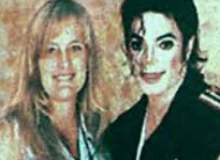 I hope you know how much you mean to me. You are such an important part of my life. In fact, you are the center of my life. Everything I do is for us and I hope you know that I am always trying to do the right thing that will make our relationship a stronger one. You have inspired me to be the best version of myself that I can possibly be and I hope that I can somehow repay you for everything that you have done for me. Without you, I would be a completely different person. You have taught me so much about life and because of you, I truly know what love is.
Are you a tomboy or a girly girl? I know you want to be one of these so step right up take this quiz. So you can finally get your answer. Most importantly have fun.
Created by: MJELIANA4LIFE