A Day At My Middle School: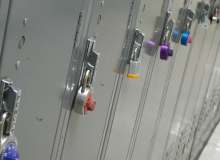 Hello, first of all this is not Fun9user9, its his sister, Clee. I got permission from him to pot a quiz. My school (i named it something else in this quiz) in Willowhead. I live in an amazing town in Alaska.
This quiz will show who you would be in my school, whether its my bro's friend, my friend, a popular student, blogger, jockey or even an orchestra member. Wanna find out?! Go on ahead!
Created by: Fun9user9