Would your fictional character crush like you?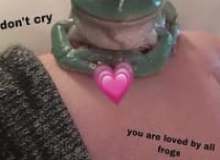 Do you have a crush on a fictional character? Do you want to know if they would like you back? If you answered "Yes" to those questions, this quiz is for you!
There are a few questions that you might not be able to answer. If you can answer them, great! If you can't, I'm sorry. Maybe I should have thought this throught more. Also, I am very sorry if you get a low percentage.
Created by: grimmchild of My account!!!
(your link here more info)