Witch tattletail are you?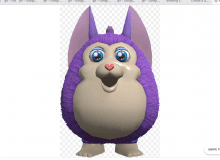 Ever wondered witch tattletail you are? Well, time to find out with this quiz: witch tattletail are you? This will be fun!!! 🙂🙂🙂🙃🙃🙃😀😀😀😃😃😃
Remember, don't be afraid to show if you have a little evil inside of you or something like that. This quiz was only made so people could have fun! I hope you enjoy!
Created by: Cadey