Wings of Fire Love Story prt 1 (Girls)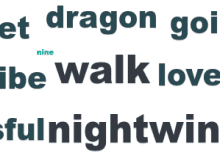 This is a love quiz about your dragon from your tribe at JADE MOUNTAIN. You can be a Pantalan dragon if you want :) this is my 3rd quiz so sorry if it's bad.
Okay, there are nine options you can get. One of them is yourself of course. There is also an option for just a friend. Let me know if you want a part 2!