Will you possess a FnaF animatronic?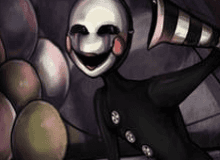 Have you ever wondered if you will possess an animatronic? Well, this is the right quiz! This may or may not be true. But if you get "Yes", try solving porblems!
I seriously don't know what to put here, but oh well! Tell me if I should make a "What FnaF character are you?". Though, keep in mind, it's only "Yes" if my computer lets me do it.