Wich Victorious Character Are You ?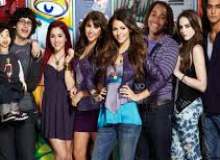 If You Were A "Victorious" Character, Which One Would You Be? much do you know about the Nickelodeon show, Victorious? Test your knowledge now!!!!!!!!
Let's find out who you're most Victorious was an American sitcom made for that told the story of Tori Vega, a teenage girl at Hollywood Arts High School. Which of the show's many notable characters best describes you? Take the quiz and see for yourself!
Created by: Izzy Sanders