Who likes you more todoroki or kacchan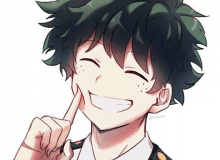 Hey! idk how you found this but welcome! hope you are having a great day if not try to turn that around but this is one of my first quizzes. but i hope you like this quiz.
this quiz took like 2 hours plus i made this while i was at school so ya in the middle of my classes so i did not have enough time to make this but Enjoy!
Created by: Izuku midorya