Who is your Harry Potter boyfriend?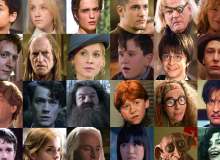 Have you ever wondered who you would date if you went to Hogwarts? Probably not, but here is a quiz to find it out anyway. You can only get 5 different people though.
This is my first quiz so I really hope you like it! I don't really know what else to write so. Please rate my quiz when you're done and tell me what you think! Thank you so much for choosing my quiz! Enjoy!!!!