Who are you in Vikings?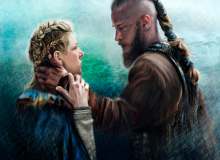 Have you ever wondered who you are in Vikings? well my friend take this quiz to find out! you can become Ragnar, Lagertha, Bjorn, Athelstan, Floki, The seer and haha dont judge me now but you can also become Svein hahah i know i know but hes a joke ok haha
please forgive me if there is any spelling error, english is not m first language but i think you will be able to understand, well have fun ma dear strangers!
Created by: Agnes