Who are you? Creative Commons characters.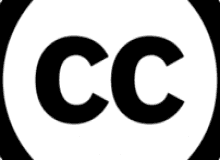 Do you like random stuff that I made up based off of real actual things? If you do, this is the quiz for you! There are 4 results: BY the Kidnapper, SA the Pooper, ND the Gamer, and NC the Robber. BTW the cover pic is by Creative Commons.
In this 2nd paragraph, I'll just explain what a pooper is. A pooper is someone who poops 10-15 times a day and makes things out of their poop. If a pooper makes a statue of a banana, they can use their Pooper's Wand to turn the poop banana into a real banana. That was just an example, though. Poopers can make anything out of their poop and turn it into a normal thing!
Created by: grimmchild