Which Warrior Clan Do You Belong In?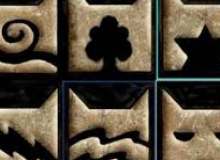 Welcome! You can be in any of the six Clans- ThunderClan, ShadowClan, WindClan, RiverClan, SkyClan, or StarClan. Have fun! Thanks for taking my personality quiz, and enjoy!
Please note that not all the information is necessarily correct. Most of it is based on my personal opinions. You may think something is incorrect, but, I will say again, opinions are different than facts.
Created by: Hollysong of My favorite Webpage
(your link here more info)