Which Warrior Cat OC are U?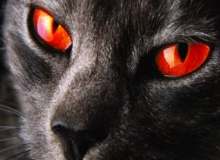 Which OC will yours be? A Tom or a she-cat? There are so many possibilities! Who is most like you? It's a real challenge! So get ready to be surprised!
Who is the one like you? There are so many wanting to be your OC! So may you take this quiz? Get ready to know your OC very, very, very, soon! Who is it?
Created by: Estelle Hinnanat