Which version of Harley Quinn are you?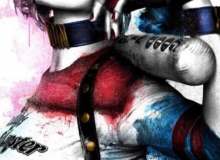 Hi there have you ever wanted to know which version of Harley Quinn you are here is your chance your options are Suicide Squad, Classic or New 52!!!!!
I hope you enjoy this quiz, please comment and give feedback I would love to know what you think of it!!!!!😜 If any of you have made any quizzes leave a link I would love to see them.
Created by: Caitlin Jones