Which Tim Burton Animation Are You?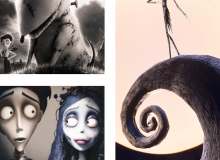 Tim Burton is an American animator, filmmaker, and artist. He is the mastermind behind several well-known and loved films including Beetlejuice, Edward Scissorhands, The Nightmare Before Christmas, Corpse Bride, Sleepy Hollow, Sweeney Todd, and Frankenweenie, just to name a few.
Tim Burton's animations are known to be gothic fantasy and horror, and are especially famous in terms of artistic style. In this quiz, you will receive one of three results, each being one of Tim Burton's most popular animated films.
Created by: Jayfeather310