Which Targaryen royal are you?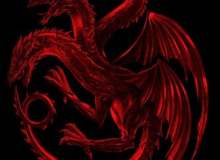 I created this one because it seems people truly enoyed the first one, so I chose to indulge us with more Buzzfeed-like content. I need to write more stuff in order to publish this, so... ¯Sweetrobin is a little brat, Sansa's the best character e-v-e-r and please, I want to go to my friend's house. Why do I have to write so much rubbish in order to free this?
I have no idea of what some of you may get, but whatever. Alyssa Velaryon is included just because. I wanted to include so many others but the test just gives you the opportunity to add ten options :'(.
Created by: Moon Boy