Which Superhuman are you????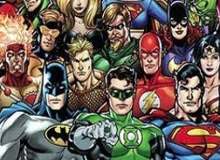 Hi, my name is Elle Wilson and i created this quiz to see not just who you look like but also who you act like in the superhero world. I hope you like it. 👍😁👌🤔👇✌
First you will answer some questions (truthfully).Then you will see what character you are. Finally you will read your traits and if they match get your friend play it and possibly more.
Created by: Ellissia Wilson